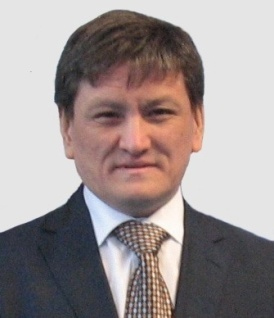 Zhambakin Kabyl Zhaparovich — the Dr.Sci.Biol. (2004), Professor (2010), Member, NAN RK (2017).
 Director General of the Republican state enter­prise with right for economic management "Ins­ti­tute of Plant Biology and Biotechnology" of the Committee of Science of the Ministry of Education and Sciences of the Republic of Kazakhstan since 2006 till present.
He graduated from the Kazakh agricultural institute (1983). A subject of the doctoral dissertation «Biotechnological bases of receipt of haploid plants», specialty   «Biotechnology».
 Zhambakin K. prepared 4 candidates of science, 2 PhD, 5 masters.
Author of more than 170 scientific publications, including 2 monographs, 11 methodical recommendations, 11 innovative patents and patents of the Republic of Kazakhstan.
Не is awarded: The Medal «10 years to Astana» (2008); The Medal "20 years of independence of the Republic of Kazakhstan" (2011), The Medal «For merits in development of science of the Republic of Kazakhstan» (2014).
Akhmetova  Danyshpan – Principal scientific secretary, candidate of biological sciences. In 1982 she graduated from S. M. Kirov Kazakh State University, chemical faculty. In 1986 she was accepted in target postgraduate study of Timiryazev Institute of Physiology (the Russian Academy of Sciences, Moscow). In 1993 she successfully defended the dissertation for degree of Candidate of Biology on the subject «Influence of NaCL on Formation of the Bound Proline and Hydroxyproline at Salt-resistant and Not Salt-resistant Cells of Nicotiana Sylvestris» , specialty  «Plant Physiology». Since 1995 till present she works as the scientific secretary, then the principal scientific secretary of Institute. Author more than 50 publications.